Goldleaf Mo of Heritage Hearth
"Mighty Mo"


We got our little Mighty Mo when he was just 8 weeks old. He comes from a phenominal pedigreed background. We had not selected a name for our puppy prior to him coming to live with us, but when he arrived home, he was quickly named after a Tonka truck my kids had back in the '70's, the Mighty Mo. The toddlers stood behind it and pushed it. This truck was gear driven and weighed a ton! It took a lot of strength to get it to move because of how heavy it was. This puppy was definitely a Mighty Mo! I have recently searched on the internet for a picture of the Tonka truck, but Google directed me to the Mighty Missouri, a World War II battleship. Any way you look at him, our puppy was appropriately named!


Here are some recent candids done with Aimee...




This next shot of course, is Mighty Mo's claim-to-fame with Milk-Bone!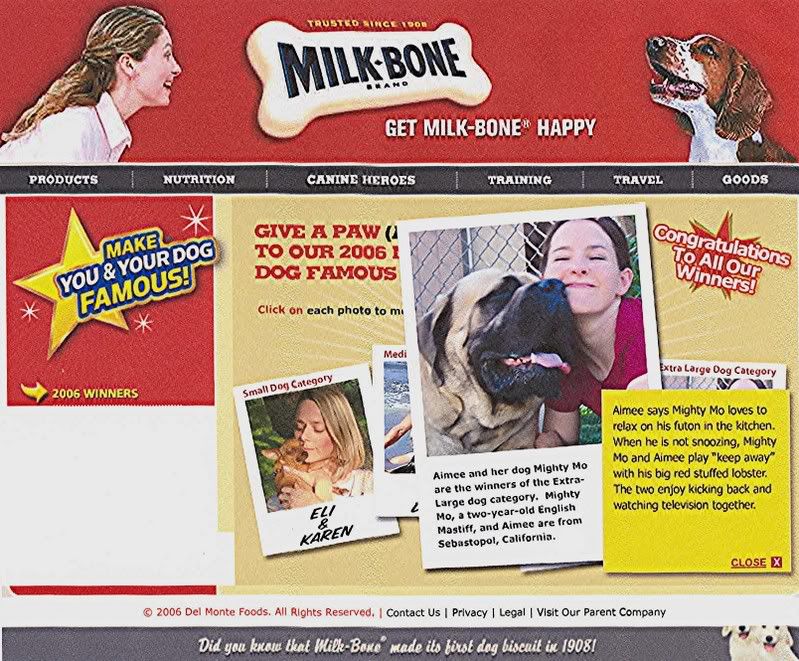 ( Home page)